Here is a listing of past events related to The Adventures of Flapjack

children's book series.
We're sorry if we missed you! We hope to see you some other time.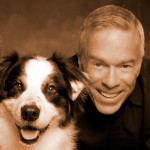 Please let us know if you'd like us to come to your school or neighborhood bookstore by completing a Connect With Flap contact form. We'll get back to you as quickly as possible to work out the details!
Events in November 2014:
Friday, November 7, 2104 at 3:30 pm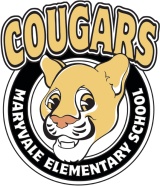 Book Reading at Maryvale Elementary School
1000 First Street
Rockville, Maryland 20850
———————————————————————————————————————-
Events in May 2014:

Friday, May 2, 2014 at 2:00 pm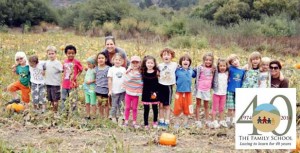 Book Reading at The Family School
5100 Figueroa Mountain Road
Los Olivos, CA 93441

Saturday, May 3 at 11:00 am – 1:00 pm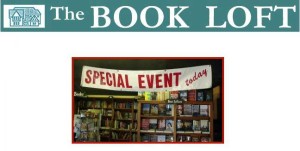 Book Signing at The Book Loft
1680 Mission Drive
Solvang, California 93463
———————————————————————————————————————-
November 2, 2013
El DORADO HILLS LIBRARY AUTHOR'S AFTERNOON EVENT
Come meet Flapjack and Dan at the El Dorado Hills Library Author's Afternoon event scheduled this Saturday November 2, 2013 from 1:00 to 4:00 p.m.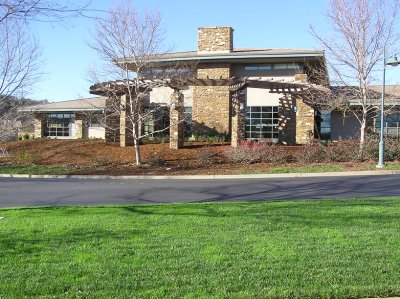 Where: El Dorado Hills Library – 7455 Silva Valley Parkway El Dorado Hills, California 95762 (916) 358-3500 * FAX: (916) 933-7089 From Placerville, (530) 621-7555 ext. 3500 From South Lake Tahoe, (530) 573-7955 ext. 3500
When: Saturday, Nov. 2, 1:00pm – 4:00pm
Why: Do you want to be a published author?! Over a dozen local authors will be at the library to share their publishing experiences and secrets with you. Upcoming and budding authors will be available to visit with you so that you can learn the secrets of getting your own book published. This will be a perfect opportunity to purchase copies of their books, and get them autographed for the perfect Christmas present!
———————————————————————————————————————-
July 24, 2013
INTERVIEW WITH BETH RUYAK – HOST OF INSIGHT ON CAPITAL PUBLIC RADIO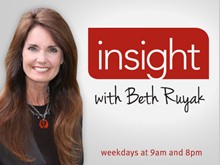 Description: Flapjack has authorized Dan to speak for him in an interview with Beth Ruyak, host of Insight, on Capital Public Radio (FM 90.9 in Sacramento), on Wednesday morning, July 24 at approximately 9:30 a.m. They'll be discussing – you guessed it – The Adventures of Flapjack – Finding Where I Belong. If you miss the initial interview never fear it will be rebroadcast later that evening from 8-9 p.m. Capital Public Radio's web site address ishttp://www.capradio.org/insight
———————————————————————————————————————
June 27, 2013
IT'S STORYTIME AT BARNES AND NOBLE!

Description: Join us for a special Storytime hosted by Dan Cohen. He will read his new book, The Adventures of Flapjack – Finding Where I Belong. He will also be available to sign copies of his book at the event. Rumor is there will also be a sing-a-long for the kids, young and old alike.
When:
Thursday, June 27, 2013
10:30 a.m – 11:30 a.m.
(916) 853-1511
Website: http://barnesandnoble.com
Where:
Barnes and Noble
Market Place at Birdcage
6111 Sunrise Blvd.
Citrus Heights, CA.
———————————————————————————————————————
June 23, 2013
FLAPJACK'S 1ST BOOK SIGNING EVENT!
The Event Will Be At:
Face In A Book
4359 Town Center Blvd, Suite 113
El Dorado Hills, California 95762
916-941-9401
Email: info@getyourfaceinabook.com
When: Sunday, June 23, 2013 – 10:00 a.m. to TBD
Why: Meet Flapjack and help him raise funds for No Kid Hungry*! (http://www.NoKidHungry.org) Also come meet Lisa Norman, Flapjack's illustrator for his next book – The Adventures of Flapjack – The Collar of Courage She's looking forward to giving you a sneak peek at some of the drawings she's creating for the new book!
In Store Specials:
A 30% discount on the retail price of the book will be offered during the book signing. Make sure you get your copy and more for friends!
Enter a raffle for a chance to win 1 of 5 free eBooks! The drawing will take place at the conclusion of the event and the winners will be notified by email.
Let Him Know You're Coming: Please let Flapjack know you're coming! Bring family and friends. The more the merrier. For fun, let him know you're coming. If you have a moment, please email him at bruscribe@yahoo.com or visit him on Facebook at https://facebook.com/theadventuresofflapjack! He'd love to hear from you! More importantly… he'd love to see you there!
*NoKidHungry.org is in no manner affiliated with nor has it endorsed this book, author or publisher.